Phlebotomy/Laboratory Assistant Course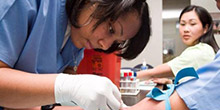 This 13 week phlebotomy training program was designed to provide, through didactic and practical instruction, training in venipuncture.  Didactic lectures cover the theory, anatomy and physiology, medical terminology pertaining to all the Body Systems.  Practical instruction provides hands-on training in venipuncture technique verified through a skills check-off system.  Students will perform live draws during the program.  Laboratory tests include but are not limited to Urinalysis (Regent Strip) and Culture and Sensitivity tests. Students are also required to complete a 120 hour externship.
A certified phlebotomist in Nevada can expect an annual salary ranging from $26,000 to $48,000, with an increase in demand for services expected through 2025. As the demand increases, more facilities will require pre-certification of phlebotomists before they are hired, to reduce the impact of liability.
Phlebotomists' duties and services are usually scheduled, rather than performed under emergency situations. Given this fact, phlebotomists usually have the benefit of shift hours that match regular office hours, which is a luxury in the medical profession.
A clinical laboratory assistant plays a supporting role in preparing and testing specimens in a medical lab and works directly under a clinical laboratory technologist.  In small facilities, laboratory assistants may perform several types of tests. In larger labs, they often specialize in certain areas.
You will learn to do "both" here at Medical Skills for Life Institute
---
With our course you will qualify to sit for these National Certifications:
ASCP, AMT, NCCT & NHA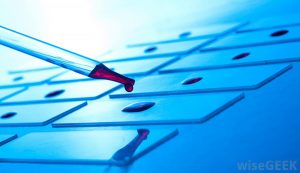 Best Phlebotomy Training in Las Vegas – Class size limited to 10 students