EKG Monitor Tech – Telemetry Course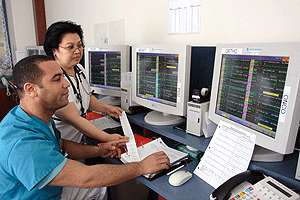 Monitor and Interpret patient heart rhythms and patterns
Clinical training in hospital or remote site
Work in ICU (intensive care unit) in hospitals
Maintain equipment and supplies
Perform EKG's (EKG Tech)
CPR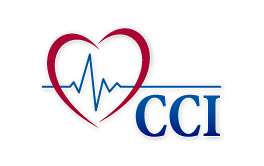 This course allows you to sit for the CRAT
Cardiac Rhythm Analysis Tech by CCI
EKG Monitor tech, also known as cardiac monitor technicians or telemetry technicians, observe and interpret a patient's heart status in the hospital.  Candidates for this position should be comfortable studying EKG data for long stretches of time and analyzing data. Monitor technicians work in the intensive care unit (ICU) of hospitals. The technicians sit at several computer consoles viewing the EKG waveforms of the patient's heartbeat. If the technicians notice a disruption in the heartbeat, known as an arrhythmia, or any other cardiac changes, they immediately inform a physician or nurse.
Salary Information and Job Outlook
The employment of cardiovascular technologists and technicians is projected by the U.S. Bureau of Labor Statistics (BLS, www.bls.gov) to grow by approximately 30% from 2012 to 2022, a rate faster than the average for all occupations. Cardiovascular technicians and technologists earned an average annual salary of $53,990 in May 2013, per the BLS. Those working in general medical and surgical hospitals earned an average of $53,150 the same year.